kokoro no yabai yatsu: Twi-Yaba Mendapatkan Adaptasi Anime!
2 min read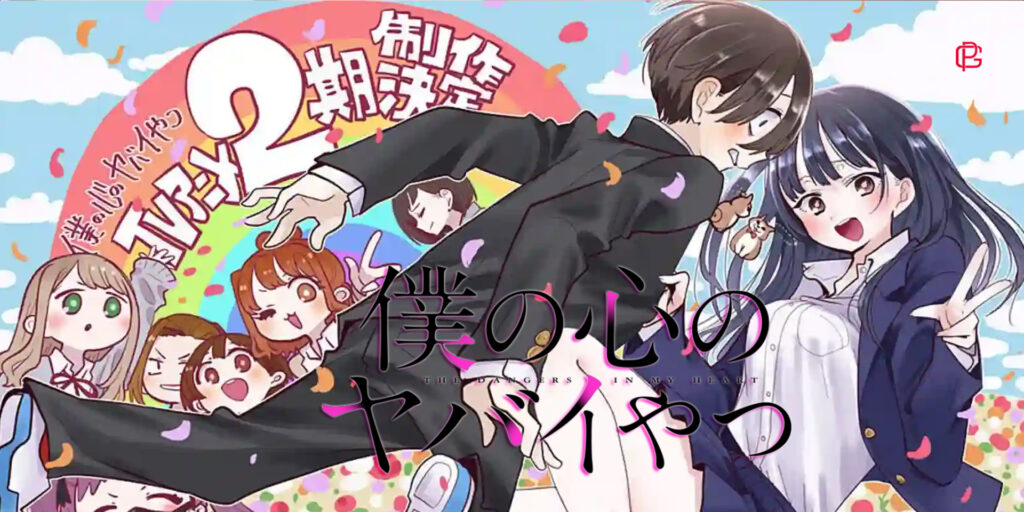 Twi-Yaba Akhirnya mendapatkan Adaptasi Animenya secara resmi yang pada awalnya merupakan sebuah manga berjudul Spin-off The Dangers in My Heart. Melalui website anime ini mulai menayangakn cuplikan video pendek sebagai promosi untun tahun keduanya yang akan tayang perdana di bulan Januari 2024.
Spin-off Twi-yaba ini merupaka sebuah cerpen yang terbit pada platform Twitter/X dan pengguna platform tersebut adalah penulis dari manga Spinoff bernama Norio Sakurai. Nantinya sebagian dari cerpen/manga tersebut akan ditayangkan dalam anime The Dangers in My Heart tanggal 10 Desember 2024 pada LINE Cube Shibuya.
Staff yang terlibat dalam proyek anime ini diantaranya:
Shun Horie sebagai Kyotaro Ichikawa
Hina Youmiya sebagai Anna Yamada
Ayaka Asai sebagai Chihiro Kobayashi
Megumi Han sebagai Moeko Sekine
Atsumi Tanezaki sebagai Serina Yoshida
Nobuhiko Okamoto sebagai Adachi Shou
Aki Toyosaki sebagai Honoka Hara
Yukari Tamura sebagai Kana Ichikawa
Gen Satou sebagai Kenta Kanzaki
Nobunaga Shimazaki sebagai Haruya Nanjo
Jun Fukushima sebagai Chikara Ota
Anime ini akan berfokus pada Kyotaro seorang siswa yang memiliki pikiran aneh dan rindu akan idola kelasnya Anna. Kyotaro ini sering berhalusinasi dan berkhayal kalau ia merupakan tokoh utama dalam serial Thriller dan senang merencanakan sebuah cara untuk menjahili teman-temannya.
Kunjungi link ini untuk mendapatkan informasi menarik lainnya yang mungkin belum anda dapatkan, Terima kasih.