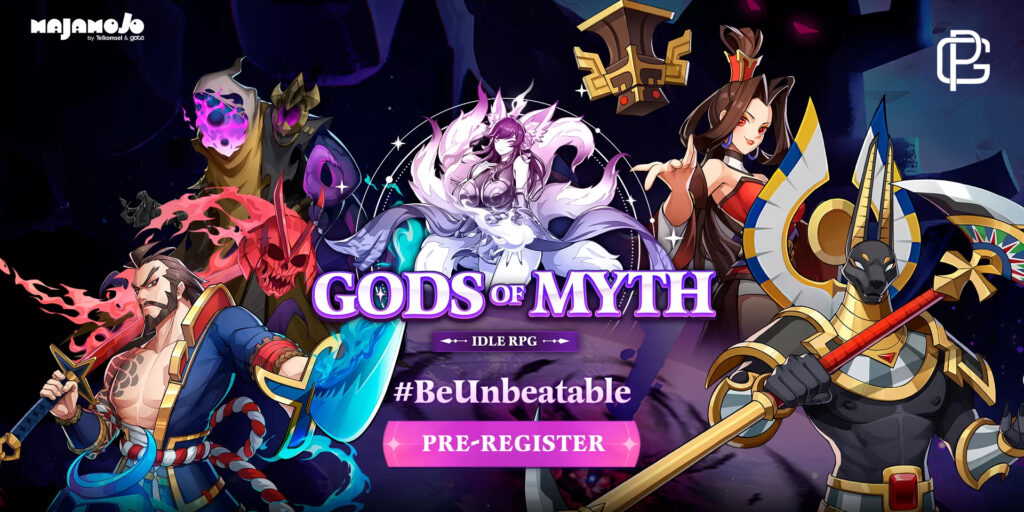 Majamojo berkolusi dengan Miracle World untuk merilis satu game terbaru dengan tajuk God of Myth di tanggal 14 November 2023. God of Myth merupakan sebuah game bergenre Idle Role-Playing Game yang berlatar belakang Legenda dalam nuasa futuristik (sci-fi). Pada game terdapat 72 tokoh yang bisa dipilih berdasartkan role dan faksi dalam membentuk suatu party yang kuat.
Game ini menjadi menarik karena memiliki kompleksifitas dari sisi karakter serta talent, sehingga para pemain bisa mengembangkan karakternya

Yudi cahyadi Anwar – CEO Majamojo
Untuk perilisan pertama Majamojo akan publish game ini di platform Android, Namun untuk platform iOS masih dalam masa pengembangan.
Gameplay
Game yang dikembangkan oleh Miracle World berasal dari negri panda yang saat ini baru menghadirkan 25 karakter dari 7 faksi mitologi seperti Mesir, China, Jepang, dan Yunani. Mengangkat legenda yang berceritakan tentang peradaban maju yang diisi oleh teknologi super maju. Bisa dibilang mereferensikan sebuah karya besar dari Tower of God.
Game akan hadir juga dengan sebuah tantangan dengan melawan sesama player dalam arena seperti Sky Arenam Season Lead, Deadly island, Guild, dan World Monster. Game ini akan hadirkan event in-game antara lain log-in event, dan ranking, dengan hadiah hero, diamond, coin, upgrade item, 100x summon ticket.
Kunjungi wawaslot untuk informasi gaming lainnya yang mungkin belum anda baca, terima kasih