NiKKE X Nier: Automata yang dikabarkan akan berkolaborasi akhirnya rilis hari ini. Kolaborasi yang menceritakan manusia bertahan hidup melawan Rapture dan mendapatkan bala bantuan dari Humanoid Yohra yang siap bertarung demi umat manusia.
Goddess of Victory NiKKE & Nier: Automata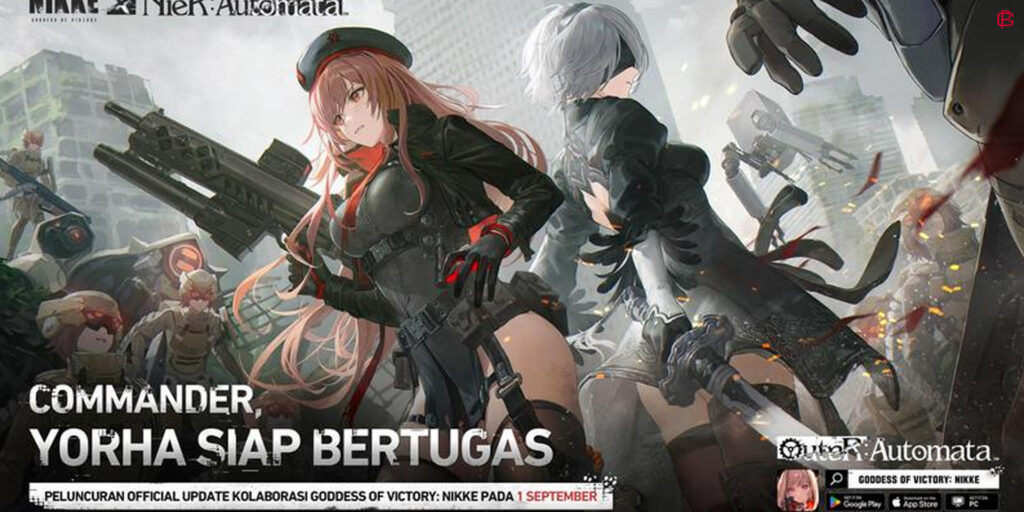 Kolaborasi dimuali pada tanggal 1 september 2023. Yui Ishikawa masih berperan sebagai kedua Prontagonis yakni 2B serta Rapi. Selama event Kolaborasi ini, Gamer bisa merekrut 2B, A2 & Pascal sebagai karakter yang playable. 9S Sendiri akan menjadi NPC dalam Event game kolaborasi.
Sebagai kabar baiknya kepada gamer NiKKE X Nier: Automata. Tidak semua event kali ini harus menggocek kantong untuk bergacha. Karena kalian bisa mendapatkan Pascal dengan cara event Memory of Automata.